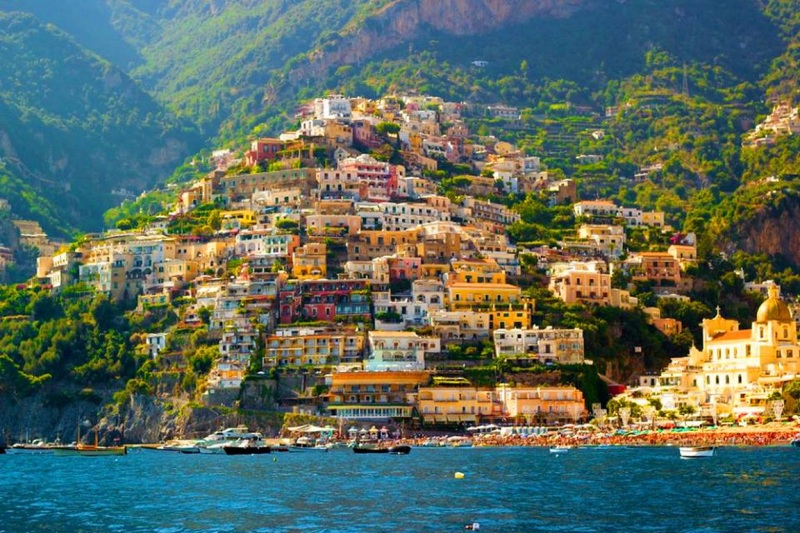 The Amalfi coast is a magical landscape unparalleled for it's jaw-dropping cliffs and towering bluffs, overlooking an azure sea. Picturesque villages dot the landscape as if cut from the very rock on which they perch, climbing their way up the mountainside from the water's edge. The famous Amalfi drive, a 30-mile cruise on a serpentine coast road, winds narrowly through centuries old villages, past beaches, providing panoramic vistas that will literally take your breath away.
On this tour you'll explore the best of Amalfi, including Positano, Ravello, Amalfi, and Capri. Your local tour guide has a first hand knowledge of the area. You'll experience Amalfi, as a guest rather than just a tourist. Your local guide makes the most of your time in Amalfi. Right away, you'll be immersed in the culture of the region; a trip to a mozzarella farm, not just a winery tour, but a visit to a family-owned winery, a chance to visit with a Limoncello maker, choose local delights for your cooking class, and relish in la dolce vita, the Italian way. Go beyond the typical tour and enjoy an adventure that's one-of-a-kind-quaint and your own personal experience.
Accommodations
Amalfi town, centrally located to all your adventures, will be your home base for your stay. Some of the hotels in the area can be difficult to navigate, and don't offer easy-to-access to the amazing views for which the region is famous. Our exclusive loft-style accommodations are in the center of Amalfi, and mere steps from the glorious turquoise waters of the Mediterranean.