On this tour you'll explore the best of Amalfi, including Positano, Ravello, Amalfi, and Capri. Your local driver guide has a first hand knowledge of the area. You'll experience Amalfi, as a guest rather than just a tourist. You'll be immersed in the culture of the region; a trip to a mozzarella farm, not just a winery tour, but a visit to a family-owned winery, Visit and cooking in a lemon farm.
Go beyond the typical tour and enjoy an adventure that's one-of-a-kind-quaint and your own personal experience.
Day 1: Meet, Scenic drive, Positano, Amalfi, Welcome Dinner
We meet at Naples train station at 10:00 am. (There is a direct train from Rome) Then, you're off to adventure! Your journey takes you along the Bay of Naples, offering stunning views, including Capri, in the distance, across the bay, and historic Mt. Vesuvius opposite shore, on land. Continuing down the Sorrentine Peninsula, enjoying the unique landscape for which this road is known. These breathtaking views culminate with a "wow" photo-op when we stop above the town of Positano. You'll no doubt recognize this iconic postcard view, which has been a backdrop for many a painting, movie, and TV show. We'll stop to enjoy the town of Positano, wander the narrow streets, do a bit of shopping, or enjoy some local gelato as a treat after your travels.
We'll then make our way to our destination of Amalfi. The historic town of Amalfi was, for centuries, an important trade bridge between the Byzantine and Western worlds. Characterized by a virtual maze of narrow, winding streets and alleys, lined with unique shops, and cafes, Amalfi's main square is centered around a magnificent Cathedral.
Check in and relax before your welcome dinner at s local restaurant.
Day 2: Lemon farm – Cooking class and Limoncello
Spend the morning at leisure discovering Amalfi. You could climb the staircase to the cathedra and take a moment to admire the centuries old interior decor, mosaics and frescoes dating back to the 13th century.
You could also visit the paper museum.
At 4pm a team member will walk you to the meeting point to go to the lemon farm.
Get ready for an authentic and memorable experience. Lemon is one of the iconic symbols of the Amalfi coast but as you will discover, looks and taste differently from the lemon we use at home.
You will learn what it takes to grow these lemons and the process of making limoncello. You will taste, cook and taste…
Day 3: Excursion to the Isle of Capri
Today you will travel to the epic Isle of Capri. The rugged landscape stands in contrast to the luxurious lifestyle of Capri. The isle seems awash in azure, much like the blue grotto, a dark cavern where the sea glows electric blue as the sunlight spills though, caressing the water in this underground cave.
You will be given ferry tickets before heading to the port of Amalfi to board the Hydrofoil (High speed boat) that will transport you to the Isle of Capri. On your journey you'll be treated to awe-inspiring views of the coastline, seen only from the water. Upon your arrival, a local guide will accompany you to the towns of Capri and Anacapri. You'll explore the towns, enjoy people-watching from one of the many lovely cafes.
After a day of la Vita a Capri, you'll take the hydrofoil back to Amalfi and enjoy your evening in this priceless, timeless setting.
Day 4: Cheese farm, Wine tasting in a winery
Awaken to the sea breeze and aroma of rich Italian coffee, and greet the day. Depart to a family owned dairy farm to learn about the process of making Mozzarella cheese and help! After the cheese tasting we will drive to the mountain area of Tramonti famous for its vineyards. You will visit a family owned winery, where you will have a wine tasting and lunch.
In the afternoon we will return to Amalfi for an evening at leisure.
Day 5: Ravello, Lesser known Amalfi towns
Enjoy breakfast on the rooftop terrace? This morning we'll travel to the town of Ravello. The wealthy past of this beautiful city is evident in the opulent villas, churches, civic buildings and gardens.
You will have a guided walking tour in Ravello. After the tour, You'll have time to have lunch or browse the shops.
Next, You will discover Cetara and Minori. These 2 villages are a bit out of the tourist route, Which gives the opportunity to have a pic to the real lifestyle of the residents of the Amalfi coast.
Day 6: Pompeii, Pizza Napoletana in Naples
This morning we will drive back towards Naples to the ruins of Pompeii and have a guided tour by a local guide of this famous archaeological site. After visiting Pompeii we will have a 'grand finale' to our adventure in the Amalfi coast: Pizza Napoletana. Ask any Italian where the best pizza in Italy comes from, and the answer will be the same: "Napoli." This is where pizza was invented, and since the 19th century, the Neapolitans have raised it to a fine art.
After lunch your driver will transport you back to the train station in Naples, to board the train and make your way back home, where your memories will sustain you with La Dolce Vita, until the next time. (3:45 pm drop off at Naples train station)
The program includes:
5 Nights accommodation

6 days of touring

Breakfasts

1 Lunch

2 dinner

hands on cooking class

Wine tasting

Local guides in Capri, Pompeii

Round trip group transfers to/from Naples train station

Transportation according to the Itinerary

Round trip ferry tickets to Capri
The program does not include
Flights
Travel insurance
Anything not mentioned in the program
A deposit of $500.00 per person is required at time of booking to guarantee the space on the tour.
Balance of the full amount is due 90 days prior the first day of the tour.
CANCELLATION
Your deposit is refundable within the first 30 days of your deposit, so long as you have booked more than 180 days before the start date of the tour. If you book within 180 days of the start date of the tour, your deposit is immediately non-refundable. 90 days or less before the start date of the tour, the tour is non – refundable.
Balance
90 days or less before the start date of the tour, the tour is non – refundable.
Food N wine vacations, Inc reserve the right to re-calculate prices due to currency fluctuations. For full terms and conditions refer to Terms and conditions page.
We stay in Amalfi town in a privately owned hotel, where you'll receive a friendly welcome, family-style.
The small boutique hotel is located on the main pedestrian street lined with cafes, shops and restaurants, and 2 minutes' walk from the seafront.
The rooms are decorated in a classic Amalfi coast style: Bright majolica-tiled floors and white walls.
We book the superior rooms, which are more spacious (some are split level). All rooms have air-conditioning, kettle with tea and coffee, minibar, safe, television, radio, telephone, free Wi-Fi. Hairdryer and toiletries.
Single supplement: $500.00.
Prices are in USD.
Looking for a Private Group Tour?
We can accommodate private groups year round
TRAVEL INSURANCE
We highly suggest purchasing travel insurance to protect your travel investment. Many travel products are non-refundable.
Emergencies happen when you least expect it. Travel protection provides coverage for Trip Cancellation, Trip Interruption, Medical and Dental, Emergency Assistance and Transportation, Baggage, Baggage Delay, Travel Delay and much more. Plus, we offer our exclusive One Call 24-hour Traveler Assistance Service to help you with emergency situations that arise during your trip.
You may also consider 'Cancel for no reason'. It may seem costly, but if you are deeply concerned about things like Hurricanes, strikes, Coronavirus outbreak, terror attack and such, you should look into that.
For pre existing condition, it's important to purchase a policy within 10 days of your deposit.
FLIGHTS
Your best option will be flying in and out of Rome.
PRE AND POST IDEAS
We provide a complimentary consulting with your pre or post travel plans: Flights, trains, hotels, logistics and ideas. For example if you want to visit Rome or Venice.
You can also check our other tours in Italy.
TOUR PACE
Walking pace is like walking around town.
You will be walking in cobblestone streets and some uneven roads.
We try to start the days after 09:00 am – 09:15 am.
The itinerary is balanced between activities, sightseeing and leisure time.
MORE INFO
What should I wear?
Stay casual and comfortable. Mornings and evening are chilly but during the day it's warm. Even in full summer, hot days can quickly turn into cool evenings. Be prepared with a light sweater during the summer months, and something a little heavier in spring and fall.
Unless you plan on visiting the Opera in Italy, you won't need to dress up anywhere you go. If you would like to try to blend in with the locals as much as possible, think "smart casual" or "preppy" for men, and "light and stylish" for women. Italians are very fashion conscious, but not formal.
In the summer months, you will most likely want to wear shorts. Make sure they have good pockets. However, always make sure you also have some long pants
Bring flat shoes, as you will be walking in medieval towns with cobblestone streets or farms with unpaved roads.
If you want to dress up for dinner, dress as if you are having dinner with friends.
How many bags can I bring?
We recommend bringing one medium suitcase and another small bag or trolley.
Please check our packing advice.
Packing
We advise you to pack light. We also recommend planning what you need based on each day of your travels.
You will need the extra space for souvenirs. You may not think about it now, but believe us; you'd want to take home that tasty olive oil, a bottle of wine that you can't find at home, local specialties, or ceramics.
On that note, the best advice we can give you is "bubble wrap". Bring bubble wrap with you. It's cheaper and more convenient to bring it from the U.S and you will probably never leave home without it.
We highly recommend you use packing cubes for efficient packing and to keep things organized. You can search for videos on YouTube to learn more about it.
Do I need a passport?
Yes!
Copy of passport
We strongly suggest that you to make a copy of your passport.
Should I bring my cell phone?
It is a good idea to bring a cell phone. See our tips for communications while on a tour down below.
Do I need converters or transformers?
European power outlets run at 220 volts. You must buy a transformer to avoid shorting out and/or causing permanent damage to your devices. You will need it for cell phones, cameras, tablets, and other US-made electronics.
Tip: If your electronics can be powered by either 120 volt or 220-volt outlets (the device will usually have this listed in the technical specifications in a format like 120/240 volts, meaning the device can be powered from any power outlet around the globe), you will only need a plug adapter. Please note that a plug adapter is not a transformer, and using one with a device not capable of handling 240 volts will cause permanent damage and may even render the device unusable.
Money
We find that a debit/credit card of a credit union bank has low rates for an ATM withdrawal or credit card charges. In addition to credit union banks, here is a list of cards that offer a low or no foreign transaction fee: Capital one no fee hassle card, Chase Sapphire preferred, Chase ink business card, United mileage plus, Barclays arrivals world, Amex platinum card, Capital one venture reward, bank Americard travel reward, Marriott, Southwest, Barclaycard arrival plus, United mileage plus, Citi Hilton honors.
It is also important to let the credit card company or your bank know what country you are traveling to and the exact date
Communications
It is recommended to have a cell phone with you, however, if you plan to bring your smart phone, make sure to turn off mobile data right before you board the plane. If the data is not turned off, your mobile provider may charge you hundreds of dollars for using their services outside the U.S. On certain phones, you may be able to disable data roaming (phones that support this feature will most likely have it turned off by default). This will automatically turn off data outside the U.S.
You may want to check with your cell phone provider what data/voice/ text they offer when you travel to Europe. Things are changing for the better. For example, if you have an unlimited plus plan with AT&T you can pay $10 a day and continue using your phone in Europe as if you were at home.
WhatsApp is a free service that lets users message one another seamlessly between mobile and desktop devices.
WhatsApp is known for its enhanced privacy features, like end-to-end encryption, and its free, web-based international calling. Read on to find out how you can leverage the Facebook-owned messaging giant to make free international calls.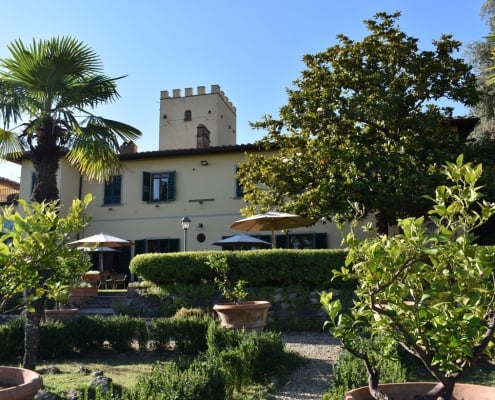 Feel as if you stay in a home of good friends Small Groups Personalized experience Discover the best of Tuscany ...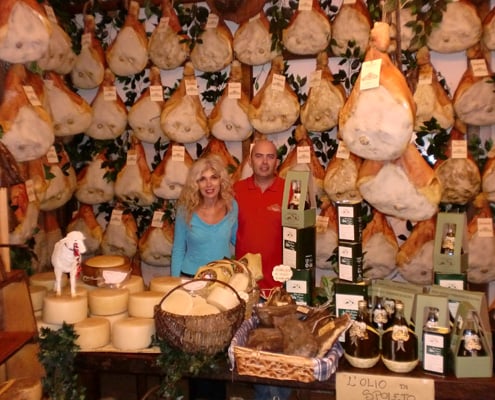 Fall in Love With The Rustic Beauty of The Italian Heartland This getaway to the heart of Italy is all ...
AFFILIATIONS