Day 1: Saturday
The group will meet between 5:00 – 5:30 pm at Avignon TGV train station. Your tour guide will drive you to your accommodations. Unpack and get to know your home for the week before gathering for a welcome drink and enjoying our first Provencal dinner.
Day 2: Sunday in Provence
Wake up and smell the fresh pastries and breads. Your tour itinerary in Provence is off to a good start. You will head to the famous market at Isle-Sur-La Sorgues. The town is called the Venice of Provence as it is built on five branches of the Sorgues River. This market is also known for its antique finds. You will have time to explore this charming town.
In the afternoon we will be heading to the quarries of le baux, an extraordinary site that once was a quarry and is now offering a breathtaking show that projects 3,000 images on its floor, ceiling and huge rock walls. Next, we will drive to our friend's country home, a celebrity chef and comedian, where you will cook, laugh, and be entertained. It will be a memorable evening.
Day 3: Monday in Provence
Today, the adventure continues to some superb hilltop villages, and the land of Peter Mayle, who wrote the book A Year in Provence. We will stop outside the village of Gordes for an ahaa.. photo and go through the little town square. We'll continue to Roussillon, an ocre-red village, where we will enter the "Red Canyon"of Provence to see its beauty.
Lunch will be either a French style picnic with cheeses or at a friend's home.
In the afternoon we will visit the picturesque village of Lacoste, known for its notorious resident, the Marquise de Sade, who lived in the castle at the top of the village. Based on time we'll visit either Menerbes or Bonnieux, two typical villages of the Luberon.
Dinner at the villa or a local restaurant.
Day 4: Tuesday in Provence
After breakfast we will head to the indoor market of Avignon, where our friendly chef will tour with you around the stalls, explaining about the local specialties and choose the menu based on the seasonal produce. Then you will enjoy cooking class followed by lunch. After lunch you will have a walking tour of Avignon and some time on your own for exploring and shopping.
Next we will drive to chateauneuf du pape to for a winery visit and tasting.
Free evening
Day 5: Wednesday in Provence
No tour of Provence is complete without visiting Saint Remy. Seduced by the setting and atmosphere, many writers, painters and musicians choose to live here. Today is market day. You will experience the Provencal life style, walk around the stalls or choose to discover the little streets.
In the afternoon we will visit to private winery that is famous in the area for producing a good Rosé wine.
Tonight we will enjoy dinner at a local restaurant.
Day 6: Thursday in Provence
Your tour of Provence is coming to a great finale with a visit to Cassis, an ancient fishing village turned into a vacation spot. You will embark on a boat to explore the breathtaking Calanques, the Mediterranean version of fjords. Then, you will have free time to walk around or have lunch.
Tonight we will enjoy a Farewell dinner sharing, laughing and celebrating our magical week in Provence.
Day 7: Friday
It is hard to say goodbye. Head home or extend your stay. Group transfer is at 09:00 am.
A Bientot!
The program includes:
6 Nights accommodation at a historic villa

All Breakfasts

Five Dinners including wine

Hands-on Cooking classes including wine

Wine Tasting

Olive Oil Tasting

All Sightseeing

Group Transfer from/to Avignon TGV train station

Water in the vehicle

Local Tour Guide

Boat Trip

Tour book

Souvenirs
The program does not include
Flights
Travel insurance
Train tickets
Anything not mentioned in the program
A deposit of $500.00 per person is required at time of booking to guarantee the space on the tour.
Balance of the full amount is due 90 days prior the first day of the tour.
CANCELLATION
Your deposit is refundable within the first 30 days of your deposit, so long as you have booked more than 180 days before the start date of the tour. If you book within 180 days of the start date of the tour, your deposit is immediately non-refundable. 90 days or less before the start date of the tour, the tour is non – refundable.
Balance
90 days or less before the start date of the tour, the tour is non – refundable unless we are able to rebook another participant for the date/tour you are booked on.
Food N wine vacations, Inc reserve the right to re-calculate prices due to currency fluctuations. For full terms and conditions refer to Terms and conditions page.
Your home for the week is a historical country house that has been totally renovated to a magical place. The Provencal villa is situated in the tranquil countryside of Provence in a central location which makes it convenient for touring the major attractions. It is set on one and a
half acres of landscaped gardens with a large swimming pool and a Spa. The Provencal villa has 7 spacious rooms, each with a king bed and en suite bathroom, air-condition, satellite TV and WiFi
Note: It's possible to have separate beds.
Single supplement: $600.00.
Prices are in USD.
Looking for a Private Group Tour?
We can accommodate private groups year round
TRAVEL INSURANCE
We highly suggest purchasing travel insurance to protect your travel investment. Many travel products are non-refundable.
Emergencies happen when you least expect it. Travel protection provides coverage for Trip Cancellation, Trip Interruption, Medical and Dental, Emergency Assistance and Transportation, Baggage, Baggage Delay, Travel Delay and much more. Plus, we offer our exclusive One Call 24-hour Traveler Assistance Service to help you with emergency situations that arise during your trip.
You may also consider 'Cancel for no reason'. It may seem costly, but if you are deeply concerned about things like Hurricanes, strikes, Coronavirus outbreak, terror attack and such, you should look into that.
For pre existing condition, it's important to purchase a policy within 10 days of your deposit.
PRE AND POST IDEAS
We provide a complimentary consulting with your pre or post travel plans. don't hesitate to contact us.
Option A: spend few days in Paris before or after the tour. During that time you can also take a day trip to Champagne. We can help with that.
Option B: After the tour spend few days in the French riviera. Take a train from Avignon to Nice. (3 hours ride), make Nice as your base:
You can take a day trip to Monte Carlo.
You can take a half day trip to the village of EZE, a hilltop village with the most spectacular views of the Mediterranean.
You can explore the old town of Nice.
You can walk along the famous promenade, where you can take a pic to the local life.
FLIGHTS
Flying into Paris (CDG) my be the best choice. There are many non-stop flights from north America and fares are more favorable. It is convenient to continue to Provence. The TGV, high-speed train terminal, is located at the airport. All you have to do is pick up your luggage and walk to the train station.
we can help you with purchasing train tickets and guide you further how the high speed train works.
You can also fly to Marseille. In that case, we can organize a private transfer.(starting at 200 euro)
TOUR PACE
walking pace is like walking around town.
You will be walking hilltop villages and cobblestone streets.
we try to start the days after 09:00 am. On the day of the cooking class in Avignon we try to leave the villa between 08:30 am- 08:45 am. The itinerary is balanced between activities, sightseeing and leisure time.
MORE INFO
What should I wear?
Stay casual and comfortable. Mornings and evening are chilly but during the day it's warm. Even in full summer, hot days can quickly turn into cool evenings. Be prepared with a light sweater during the summer months, and something a little heavier in spring and fall.
You won't need to dress up anywhere you go. If you would like to try to blend in with the locals as much as possible, think "smart casual" or "preppy" for men, and "light and stylish" for women.
In the summer months, you will most likely want to wear shorts. Make sure they have good pockets. However, always make sure you also have some long pants
Bring flat shoes, as you will be walking in medieval towns with cobblestone streets or farms with unpaved roads.
If you want to dress up for dinner, dress as if you are having dinner with friends.
How many bags can I bring?
We recommend bringing one medium suitcase and another small bag or trolley.
Please check our packing advice.
Packing
We advise you to pack light. We also recommend planning what you need based on each day of your travels.
You will need the extra space for souvenirs. You may not think about it now, but believe us; you'd want to take home that tasty olive oil, a bottle of wine that you can't find at home, local specialties, or ceramics.
On that note, the best advice we can give you is "bubble wrap". Bring bubble wrap with you. It's cheaper and more convenient to bring it from the U.S and you will probably never leave home without it.
We highly recommend you use packing cubes for efficient packing and to keep things organized. You can search for videos on YouTube to learn more about it.
Do I need a passport?
Yes!
Copy of passport
We strongly suggest that you to make a copy of your passport.
Should I bring my cell phone?
It is a good idea to bring a cell phone. See our tips for communications while on a tour down below.
Do I need converters or transformers?
European power outlets run at 220 volts. You must buy a transformer to avoid shorting out and/or causing permanent damage to your devices. You will need it for cell phones, cameras, tablets, and other US-made electronics.
Tip: If your electronics can be powered by either 120 volt or 220-volt outlets (the device will usually have this listed in the technical specifications in a format like 120/240 volts, meaning the device can be powered from any power outlet around the globe), you will only need a plug adapter. Please note that a plug adapter is not a transformer, and using one with a device not capable of handling 240 volts will cause permanent damage and may even render the device unusable.
Money
We find that a debit/credit card of a credit union bank has low rates for an ATM withdrawal or credit card charges. In addition to credit union banks, here is a list of cards that offer a low or no foreign transaction fee: Capital one no fee hassle card, Chase Sapphire preferred, Chase ink business card, United mileage plus, Barclays arrivals world, Amex platinum card, Capital one venture reward, bank Americard travel reward, Marriott, Southwest, Barclaycard arrival plus, United mileage plus, Citi Hilton honors.
It is also important to let the credit card company or your bank know what country you are traveling to and the exact date
Communications
It is recommended to have a cell phone with you, however, if you plan to bring your smart phone, make sure to turn off mobile data right before you board the plane. If the data is not turned off, your mobile provider may charge you hundreds of dollars for using their services outside the U.S. On certain phones, you may be able to disable data roaming (phones that support this feature will most likely have it turned off by default). This will automatically turn off data outside the U.S.
You may want to check with your cell phone provider what data/voice/ text they offer when you travel to Europe. Things are changing for the better. For example, if you have an unlimited plus plan with AT&T you can pay $10 a day and continue using your phone in Europe as if you were at home.
WhatsApp is a free service that lets users message one another seamlessly between mobile and desktop devices.
WhatsApp is known for its enhanced privacy features, like end-to-end encryption, and its free, web-based international calling. Read on to find out how you can leverage the Facebook-owned messaging giant to make free international calls.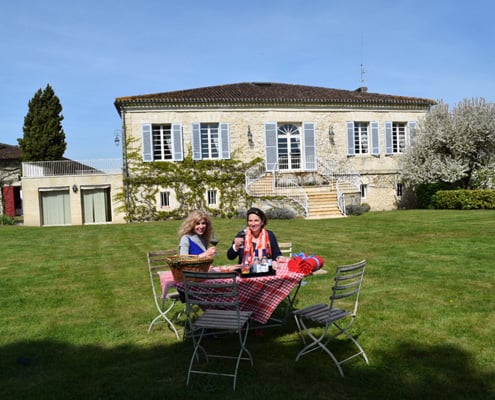 Discover Bordeaux from the inside Small Groups, Personalized Experience Discover the quintessential food, wine and culture of France when you ...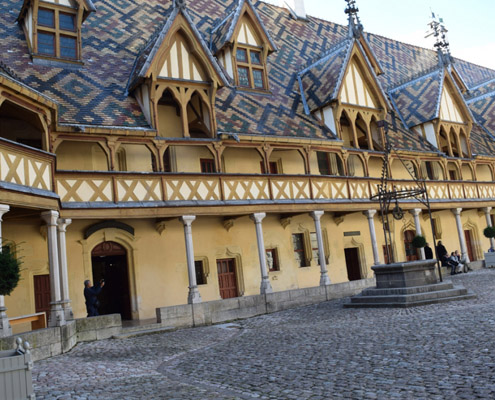 French Wine country Familial Experience Burgundy is one of France's premier and oldest wine-producing regions. To the winemakers and growers ...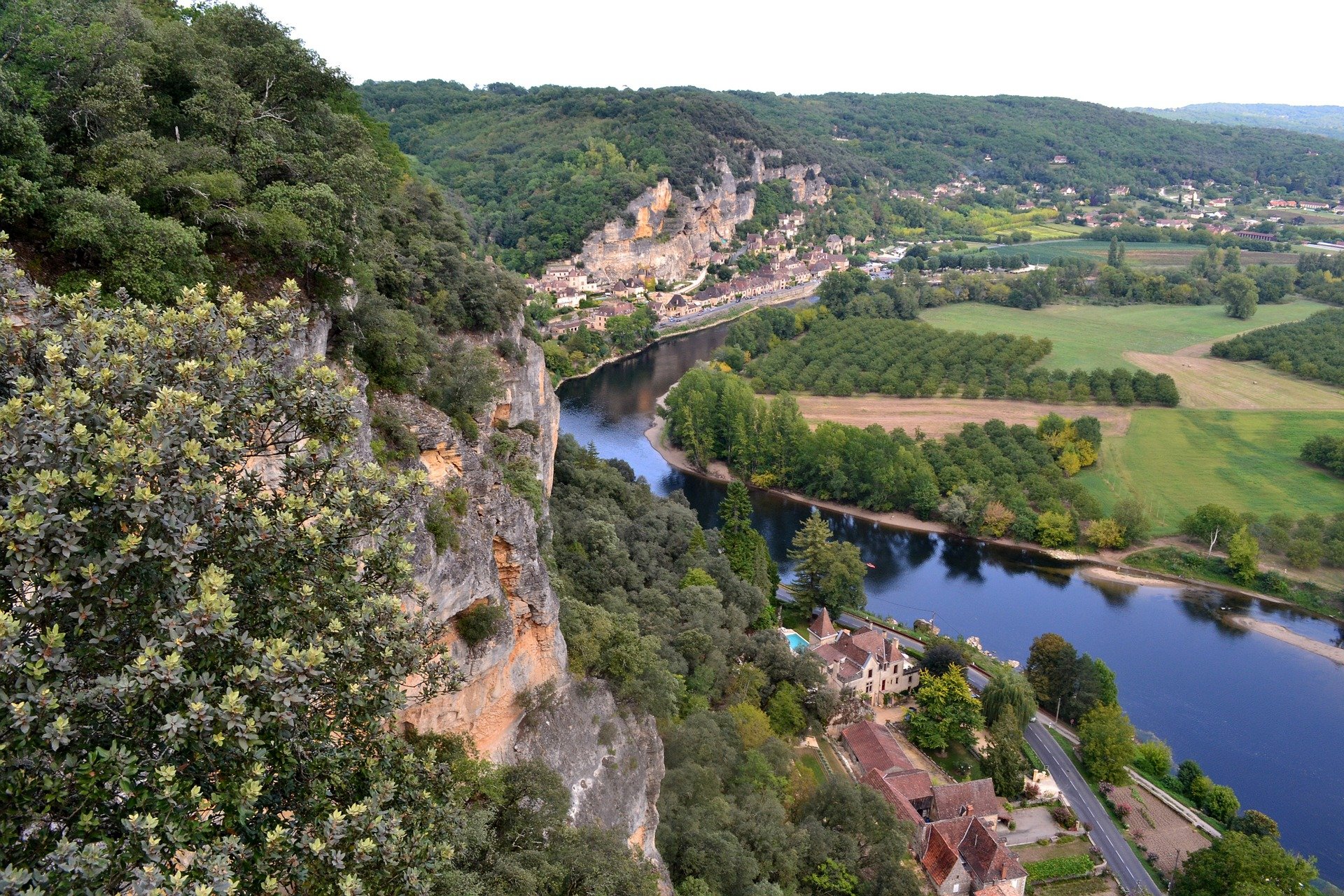 The Dordogne Valley is an untouched, picturesque region of France. It's steep hills and river valleys make it seem as though Dordogne is something taken straight out of a medieval fairytale.