Day 1: Athens, Acropolis, Evening in a Taverna
We'll gather at the Athens airport at 12:00 noon, local time. From there we transfer to our hotel in this classic city. You'll check-in, freshen-up before heading out to visit the Acropolis. (if you arrive to Athens before, we meet at the hotel's lobby at 4:00pm)
The Acropolis of Athens, perhaps one of the most famed structures in history, is a city within itself, located on a rocky outcrop overlooking Athens, the location lending itself to the name "Acropolis" which translates to "city at the highest point". Recognized for its architectural and historic significance, this UNESCO World Heritage Site houses the remains of many ancient buildings, including the Parthenon. Dating back to the 5th century BC, this remarkable site has seen the likes of ancient legends, philosophers, statesmen, politicians, and other colorful personalities through the ages.
Let the days events settle as you enjoy dinner at a typical Greek taverna.
Day 2: Food Tour in Athens, Flight to Naxos, Dinner on the beach
For Greeks, food is a topic of conversation, and an art form that is appreciated daily. Today you'll share in the proud tradition of Greek culinary culture. This morning we'll have a food tour in athens. The highlights include: A visit to the renown Athens Central Food Market. Discover uniquely Athenian specialty food stores. Sample and graze your way through a rich selection of local delicacies, both sweet and savory. Learn about the deep and abiding Greek food culture and proud gastronomy.
As we sample the treats that Athenians enjoy every day, we'll gain insight into the traditions, and cooking methods passed down through the ages. Mouth Watering delicacies, both sweet and savory, will serve as our informal lunch today. Our movable feast will consist of such iconic Greek foods as olives, traditional pastries, and pies, Greek charcuterie, Cheeses, and the ever-present Greek coffee.
This afternoon we board our flight to the Island of Naxos. Once there, we'll transfer to our accommodations and settle in to prepare for our evening dinner, on the beach at a typical tavern. Our traditional Greek dinner will feature local dishes and wine.
Day 3: Discover Naxos with a local
Naxos is the largest in a group of Greek islands known as the Cyclades. Today we'll explore the small, friendly villages of the island of Naxos, with a local guide. The villages offer a visitor a picturesque view of iconic Greek life. Warm and welcoming locals, rugged landscape, and white and blue stucco buildings set against a backdrop of the Aegean Sea, as blue as a summer sky, while fishing boats troll the waters for the daily catch.
The day finds us strolling the village streets and taking in the local sites.
We will visit the village of Chalki, where we'll sample the popular local liqueur, Citron, right from the distillery. Our lunch will be at a family owned restaurant in one of the villages.
We'll pay a visit to the Olive Museum, where you'll have an opportunity to shop. This is a wonderful place to purchase olive oil to take home with you.
After this very full day, you can enjoy your evening at leisure. Set your own pace as you stroll along the marina, dine in a local restaurant, or get lost among the white alleyways, browsing the unique shops exhibiting local artisans' wares.
Day 4: A Day Trip to Mykonos
This morning we'll board a ferry that takes us to the cosmopolitan island of Mykonos, A magical island, located in the very heart of the Cyclades, Mykonos is a haven for world famous celebrities, who want to loll away the spectacular Grecian summer in style. The island of Mykonos takes its name from the grandson of the god Apollo, and legend has it, was built on the bodies of the giants felled by Hercules.
The medieval town, also known as the "chora", meaning principle town, lends itself to history buffs, as well as glitterati. We'll have a walking tour through the alleyways until we reach the five windmills that stand in a row, and are a source of pride to the people of Mykonos.
We'll cross along the narrow, winding paths which take us to the Chora and Scarpa areas of Mykonos. Little Venice is located here, a popular area for photography.
You will have free time for lunch, shopping and exploring before heading to the ferry to go back to Naxos.
Upon return to Naxos, enjoy evening at leisure
Day 5: Cheese farm in the morning, Magical dinner in the evening
Today we'll visit a "mom and pop" cheese farm. Our hosts, the cheese makers, make cheese for the island of Naxos. Lucky us-we'll be invited to take part in the craft of cheese making!
In the afternoon, we board a ferry to the nearby island of Paros, where we'll stroll the old town of Parikia. Typical of the region, Parikia is a flower-filled village, of warm and welcoming locals. Parikia picturesque vistas, winding streets, and bustling activity make for excellent "photo-op".
Naoussa is our next stop, a charming fishing village filled with glimpses of typical Greek Island life. Our dinner experience is, once again, like something out of a movie, with a stunning backdrop of this beautiful port. After dinner we'll board a ferry for our trip back to Naxos.
Day 6: Free morning, Cooking class

This morning enjoy some 'me time', walking on the beach, reading or shopping.
In the afternoon we will take part in a cooking class which takes place in a lovely local village, as picturesque and iconic as you can imagine. The village is right out of a movie-realistic and the experience of a lifetime.
Our gracious host will gently guide us, and instruct us, in the true style of creating such luscious Greek dishes as eggplant stuffed with tomato and onions slowly caramelized, topped with local cheese, tzatziki, naxian-style Greek salad, and the traditional favorite, spanakopita. (These are some examples) All of our mouthwatering foods will be accompanied by local wines. A memory-making adventure in taste and treasured conversation.
Day 7: Moving to Santorini, Villages, Wine tasting
This morning we will board a high speed ferry to the storied island of Santorini.
This gorgeous island features a rugged landscape, courtesy of a 16th century volcanic eruption. The homes, and buildings of Santorini's two principal towns, villages really, Fira, and Oia feature the iconic cubiform and white-washed architecture, nestled amidst the natural formations created by the volcano.
Upon arrival in Santorini port, we will be transferred to our hotel to check in and freshen up. Stroll the maze of streets and choose from the many restaurants and bars in which to while away, people watch, and experience the vibrant town of Fira.
In the afternoon we will start exploring some of the villages of Santorini: Megalochori is a gift of this bountiful island that will delight your senses. Some claim this to be the favorite of Santorini's villages as it is stunning in beauty, yet away from the more touristy parts of the island.
Pyrgos is a hidden gem located in Mount Profitis Ilias foothills. Its steep, medieval alleys are home to galleries and boutiques.
We will whisk away to a local winery that boasts some pretty spectacular views. The wine produced here is a treat and we will all enjoy a delightful wine tasting.
Enjoy the rest of the evening at leisure.
Day 8: Santorini Highlights

We'll begin our day early, so we beat the crowds. At 8:30 a.m. we'll head to the magical village of Oia, a true island fantasy. We'll begin making our way to the northernmost part of Santorini, where this beautiful town is located.
When you imagine the Greek Islands, it's likely the image you picture is very much like what you will see in this idyllic village. A photographer's paradise, Oia has long been the favored home of sea captains, and sailors, as well as visitors seeking the iconic charm of authentic Greece.
Together we'll roam the narrow, cobbled marble, streets of this rich village. We'll marvel at the stunning architecture of the homes belonging to sea captains, the dignitaries of this stunning island. Have your phones set to photo, or your camera at the ready, as we explore the picturesque corners of the cosmopolitan village that is Oia. Feel free to take as many pictures as you like. Our personal tour guide will allow plenty of time for photography, exploring the unique shops along the way, or enjoying a snack, or refreshment together as we delight in our time is gorgeous Oia. Memories of time spent in this treasured jewel of the Greek islands will forever stay tucked in your heart, so take time to fill up your senses with the beauty of Oia.
Keep your cameras at the ready as we next make our way to Imerovigli, another photographer's dream. Our guide will take us to the very heart of Imerovigli as they explain the different buildings' architecture. These cathedrals, homes, hotels, and chapels are perched on the steep cliffs of the caldera.
The caldera cliff offers a vista unlike any other. You'll be awestruck by the stunning, colorful cliff formations, and the whitewashed buildings, blue-domed chapel, and incredible architecture you see before you. The chapel, it's image so epically Greek, is a favored site of young (and not-so-young) couples in love. Many proposals, as well as weddings, take place beneath the bright blue dome. You'll easily smile as the sheer serenity and sense of peace of this beautiful landscape finds its way into your heart forever!
Our next stop is the village of Firostefani, which lies just north of Fira. It's considered to be the crown of Fira. Prepare yourself to be thoroughly enraptured by the sheer beauty of Fora's crown. The enchantment of the deep blue sea lagoon set in the rugged landscape of Firostefani is absolutely breathtaking., The blue-domed church, which is often pictured in photos and postcards of Santorini, is a must-see. The million-dollar views are spectacular.
Emporio is the largest village on Santorini, with plenty to offer any guest who ventures here. Among the sites you'll enjoy in Emporio are the ruins of fortresses which date back to the Byzantine era, and historic windmills. Some of the windmills of Emporio have been painstakingly restored into gorgeous homes.
Our last stop will be at Perivolos beach, where you can have lunch or spend some time on the beach.
Upon return to the hotel Spend some free time on your own after the tour but get ready for a fun and memorable night ahead!
At 9 p.m. tonight we will attend a Greek Wedding! This is an interactive musical theatre production where guests will sing, dance, and even…break some plates! Opa!
Day 9: Departure
After so many memories, new friends, and such a beautiful experience, we are now at the end of the tour.
You may opt to spend more time in Greece, making your own plans, or you can depart today. Either way, there are many flights to Athens, as you choose. In Athens you will catch your flight home.
Note: The order of the activities may change based on ferry timetable and venues schedule.
The program includes:
8 nights Accommodation (1 Athens, 5 Naxos, 2 Santorini)
Guided tour of the Acropolis.
Flight from Athens to Naxos
Transfer from Naxos airport to the hotel.
Transfer from the hotel in Naxos to the port.
Transportation during day trips
Ferries tickets.
Hands - on Cooking class
Breakfasts
4 Dinners
1 Lunch
Food tour Athens (informal lunch)
Cheese farm visit (Informal lunch)
Wine tasting
Sightseeing in Naxos, Mykonos, Paros, Santorini.
English speaking guides.
The program does not include
International flights
Flight from Santorini to Athens*
Transfer to Santorini airport
Travel insurance
Personal expenses


*We can help with booking these flights for you.
A deposit of $500.00 per person is required at time of booking to guarantee the space on the tour.
Balance of the full amount is due 90 days prior the first day of the tour.
The order of the itinerary may change according to ferry schedule and other factors that are beyond our control.
CANCELLATION
Your deposit is refundable within the first 30 days of your deposit, so long as you have booked more than 180 days before the start date of the tour. If you book within 180 days of the start date of the tour, your deposit is immediately non-refundable. 90 days or less before the start date of the tour, the tour is non – refundable unless we are able to rebook another participant for the date/tour you are booked on.
Balance
90 days or less before the start date of the tour, the tour is non – refundable unless we are able to rebook another participant for the date/tour you are booked on.
Food N wine vacations, Inc reserve the right to re-calculate prices due to currency fluctuations. For full terms and conditions refer to Terms and conditions page.
You will be staying in all suites hotels. In Naxos you'll stay in a new all-suites & Spa family owned hotel, which is located only 100 ft from the beach and surrounded by restaurants, cafés and shops.
The tour is limited to 12 guests.
Single supplement: $800.00.
Prices are in USD.
Looking for a Private Group Tour?
We can accommodate private groups year round
TRAVEL INSURANCE
We highly suggest purchasing travel insurance to protect your travel investment. Many travel products are non-refundable.
Emergencies happen when you least expect it. Travel protection provides coverage for Trip Cancellation, Trip Interruption, Medical and Dental, Emergency Assistance and Transportation, Baggage, Baggage Delay, Travel Delay and much more. Plus, we offer our exclusive One Call 24-hour Traveler Assistance Service to help you with emergency situations that arise during your trip.
You may also consider 'Cancel for no reason'. It may seem costly, but if you are deeply concerned about things like Hurricanes, strikes, Coronavirus outbreak, terror attack and such, you should look into that.
For pre existing condition, it's important to purchase a policy within 10 days of your deposit.
FLIGHTS
it is best to fly to/from Athens.
We provide a complimentary consulting with your pre or post travel plans. Don't hesitate asking.
PRE AND POST IDEAS
You may chose to arrive to Athens a day or two earlier.
The tour ends in Santorini. You can take a ferry to the island of Crete. (2- 2.5 hours ride)
We provide a complimentary consulting with your pre or post travel plans.
TOUR PACE
walking pace is like walking around town.
You will be walking in cobblestone streets and some uneven roads.
we try to start the days after 09:00 am – 09:15 am.
The itinerary is balanced between activities, sightseeing and leisure time.
MORE INFO
What should I wear?
Stay casual and comfortable. Mornings and evening are chilly but during the day it's warm. Even in full summer, hot days can quickly turn into cool evenings. Be prepared with a light sweater during the summer months, and something a little heavier in spring and fall.
You won't need to dress up anywhere you go. If you would like to try to blend in with the locals as much as possible, think "smart casual" or "preppy" for men, and "light and stylish" for women. Italians are very fashion conscious, but not formal.
In the summer months, you will most likely want to wear shorts. Make sure they have good pockets. However, always make sure you also have some long pants
Bring flat shoes, as you will be walking in medieval towns with cobblestone streets or farms with unpaved roads.
If you want to dress up for dinner, dress as if you are having dinner with friends.
How many bags can I bring?
We recommend bringing one medium suitcase and another small bag or trolley.
Please check our packing advice.
Packing
We advise you to pack light. We also recommend planning what you need based on each day of your travels.
You will need the extra space for souvenirs. You may not think about it now, but believe us; you'd want to take home that tasty olive oil, a bottle of wine that you can't find at home, local specialties, or ceramics.
On that note, the best advice we can give you is "bubble wrap". Bring bubble wrap with you. It's cheaper and more convenient to bring it from the U.S and you will probably never leave home without it.
We highly recommend you use packing cubes for efficient packing and to keep things organized. You can search for videos on YouTube to learn more about it.
Do I need a passport?
Yes!
Copy of passport
We strongly suggest that you to make a copy of your passport.
Should I bring my cell phone?
It is a good idea to bring a cell phone. See our tips for communications while on a tour down below.
Do I need converters or transformers?
European power outlets run at 220 volts. You must buy a transformer to avoid shorting out and/or causing permanent damage to your devices. You will need it for cell phones, cameras, tablets, and other US-made electronics.
Tip: If your electronics can be powered by either 120 volt or 220-volt outlets (the device will usually have this listed in the technical specifications in a format like 120/240 volts, meaning the device can be powered from any power outlet around the globe), you will only need a plug adapter. Please note that a plug adapter is not a transformer, and using one with a device not capable of handling 240 volts will cause permanent damage and may even render the device unusable.
Money
We find that a debit/credit card of a credit union bank has low rates for an ATM withdrawal or credit card charges. In addition to credit union banks, here is a list of cards that offer a low or no foreign transaction fee: Capital one no fee hassle card, Chase Sapphire preferred, Chase ink business card, United mileage plus, Barclays arrivals world, Amex platinum card, Capital one venture reward, bank Americard travel reward, Marriott, Southwest, Barclaycard arrival plus, United mileage plus, Citi Hilton honors.
It is also important to let the credit card company or your bank know what country you are traveling to and the exact date
Communications
It is recommended to have a cell phone with you, however, if you plan to bring your smart phone, make sure to turn off mobile data right before you board the plane. If the data is not turned off, your mobile provider may charge you hundreds of dollars for using their services outside the U.S. On certain phones, you may be able to disable data roaming (phones that support this feature will most likely have it turned off by default). This will automatically turn off data outside the U.S.
You may want to check with your cell phone provider what data/voice/ text they offer when you travel to Europe. Things are changing for the better. For example, if you have an unlimited plus plan with AT&T you can pay $10 a day and continue using your phone in Europe as if you were at home.
WhatsApp is a free service that lets users message one another seamlessly between mobile and desktop devices.
WhatsApp is known for its enhanced privacy features, like end-to-end encryption, and its free, web-based international calling. Read on to find out how you can leverage the Facebook-owned messaging giant to make free international calls.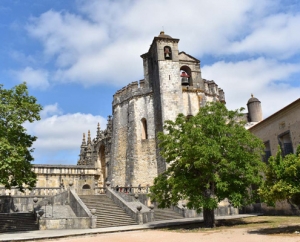 Experience Portugal Beyond the tourist spots Tucked into the western edge of the Iberian Peninsula, Portugal is a country of ...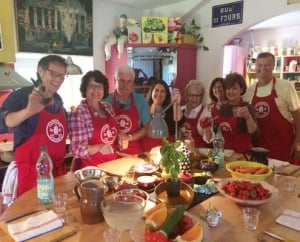 Immerse in The Ambience of Provence! Small Groups, Personalized experience The best of Provence tour designed to explore the lifestyle, ...
AFFILIATIONS