Day 1: Transfers from Dubrovnik airport to the hotel, Dinner.
We'll gather at Dubrovnik airport at noon (12:00 pm), from where we will journey to our accommodations in Dubrovnik.
Upon check-in you will have time to freshen up before we meet again for dinner, then rest up for our upcoming adventures in Croatia. (Please let us know if you plan to arrive earlier)
Day 2: Walking tour, Ferry to Korcula, Free evening
After an early breakfast we'll meet to begin our walking tour of the fascinating town of Dubrovnik at 8:30 a.m.
Dubrovnik is a town rich in history, culture, architecture and breathtaking views and is quite popular with visitors from all over the world. The Old Town is surrounded by a walled fortification, The Walls of Dubrovnik are listed as a UNESCO World Heritage site. With the town you will find beautifully preserved examples of Gothic, Baroque and Renaissance churches.
Referred to as the "Pearl of The Adriatic" and an important power in the Mediterranean from the 13th century onward, Dubrovnik suffered quite a bit of damage in an earthquake that rocked the city in 1667 but miraculously the churches, monasteries, palaces and fountains remained intact.
After our guided walking tour you will have free time to explore this captivating town as you like.
Around 3:00 p.m. we'll gather to take a ferry to the enchanting island of Korcula. After check-in you are free for the evening.
Walk around the old town streets of this beautiful island gem and enjoy a glass of wine with dinner at one of the many restaurants throughout the town or along the picturesque byways of the enchanting old town.
Overnight in Korcula.
Day 3: Morning at leisure, Winery visit, Cooking class.
Ease into this day with breakfast and a free morning in Korcula. Use your time to relax, read a bit, sleep in or walk along Korcula's stunning coastline. The colorful backdrop of the walled town with red tile roofs against an azure sea makes a beautiful postcard.
About 11:30 A.m. we'll gather to visit a family-owned winery in Korcula. Here we will meet the family and enjoy a wine-tasting which includes some white wines for which the island and region are known. Korcula has a reputation of being Croatia's "wine island". One of the wines we'll taste is Grk, a Croatian white grape native to the Korcula island. After our visit to the winery we will return to our hotel to rest or spend free time exploring Korcula.
Around 4:00 pm it's off to a cooking class at a local village. This is a particular treat for all as you'll take part in creating some true Croatian dishes which are sure to be yummy or "ukusno" as they say in Croatia.
After enjoying our meal together we will return to our hotel to prepare for our next destination.
Overnight in Korcula.
Day 4: Peljesac Peninsula, Oysters, Mostar, Free evening.
This morning we will ferry to Orebic. From our crossing to Orebic we will journey to the Peljesac Peninsula in the heart of Croatian wine country. The entire peninsula is prime for growing grapes and there are many wineries in the area. We'll visit a winery and enjoy a wine tasting of some of the peninsula's most delicious red wines.
After our wine tasting we'll travel to an oyster farm where we will harvest our own oysters. Next, we'll drive to Mostar where we will check into our next hotel.
The evening will begin with a guided tour of one of the most beautiful cities in the region. We'll hear about the origins of this simply lovely town along the banks of the Neretva River. The vistas around the town of Mostar are spectacular. The town is surrounded by mountains and rocky outcroppings. You'll marvel at the Turkish style architecture and the impressive bridge that straddles the river.
After the tour concludes you're free to enjoy dinner at one of the many restaurants in town.
Overnight in Mostar.
Day 5: Trogir, Lunch, Split.
We'll meet in the hotel lobby and journey from Mostar to Trogir. Our trip will take us along some of the most scenic and picturesque routes as we wind our way through enchanting villages, lush vineyards and spectacular views of the sea.
Visiting Trogir is like taking a step back in time. The old town is a mix of well-preserved buildings from the Renaissance period with a mix of baroque and Romanesque architecture. The intriguing town of Trogir lies on a small island connected to the mainland and the island of Ciovo by bridges.
After a drive that was such a treat for the eyes we'll arrive at our hotel in Split. You'll have the evening to get settled and perhaps enjoy a delicious seafood dinner or light fare and a beverage before calling it a day.
Overnight in Split.
Day 6: Walking tour, Free time
This morning we'll meet for a walking tour of Split. This lively town is the second largest city in Croatia and the largest in Dalmatia. Split lies along the coast of the Adriatic Sea and having been under Roman, Venetian, Austrian, Italian, French and Yugoslavian rule at one time or another offers quite a diverse experience for those who visit. There are ruins that date back to the Roman Empire and the oldest Catholic cathedral in the world, St. Dominus, which dates back to the 7th century. There is a bell tower that offers one of the most breathtaking views of the area around Split.
Enjoy some free time to explore Split. Let yourself get lost among the small streets and discover the beauty of Split.
Overnight in Split.
Day 7: Ferry to Hvar, Lunch, Free evening.
Today we make our way by ferry to the island of Hvar. This captivatingly beautiful island is best known as a summer resort area. People flock from all over Europe to delight in the scenic beaches and exciting nightlife. The port town of Hvar boasts walls dating back to the 13th century that lead to a hilltop fortress. There is also a square anchored by a Renaissance era cathedral. This amazing island is known for its vast lavender fields.
We'll enjoy lunch in a unique venue on the island.
Afterward we ferry back to Split for a free evening to kick up your heels, explore some of the local favorites or enjoy a leisurely meal at one of Splits enchanting restaurants.
Overnight in Split.
Day 8: Departure or continue to Plitvice lakes
Wake to your last morning in Croatia. This morning there will be a group transfer to Split airport. It's difficult to leave such an amazing destination so if you like you can extend your trip and join us in Plitvice, a national park.
Plitvice has nearly-75,000 acres of terraced lakes, jaw-dropping waterfalls that extend to a limestone canyon. There are hiking trails and walkways that provide beautiful photo ops. t
Itinerary:
We'll depart for Plitvice in the early morning as it takes about three hours to get there.
Once we arrive at this splendid nature park we'll go on a guided tour of breathtaking Plitvice Lakes National Park. As we make our way on our three to four hour tour we'll hike along the rustic boardwalk trails that meander through the idyllic forests, green and lush. We'll see impressive travertine stone cliffs, gaze upon crystal blue lakes and become mesmerized as we watch the waterfalls tumble and crash to the surface.
The park is a UNESCO World Heritage Site and encompasses some of the most scenic trails and natural views in all of Croatia. However, the walking can be a bit strenuous so plan accordingly. With the park's hilly, and at times, uneven terrain and stairs to climb it's wise to wear sturdy and comfortable shoes. But, for the breathtaking views it's so worth it.
Transfer to Zagreb. (A drop off point TBA)
The program includes:
Transfer from Dubrovnik airport to the hotel
7 nights accommodations (1 Dubrovnik, 2 Korcula, 1 Mostar, 3 Split)
All breakfasts
3 lunches
2 dinners
1 cooking class
Oyster picking
Wine tasting
Ferry tickets
Tour leader
Transportation
Transfer from the hotel in Split to Split airport.
The program does not include
Flights
Travel insurance
Personal expenses
Anything not mentioned in the program
A deposit of $500.00 per person is required at time of booking to guarantee the space on the tour.
The second deposit of $500 is due 180 days before the start day of the tour.
Balance of the full amount is due 90 days prior the first day of the tour.
CANCELLATION
Your deposit is refundable within the first 30 days of your deposit, so long as you have booked more than 180 days before the start date of the tour. If you book within 180 days of the start date of the tour, your deposit is immediately non-refundable. 90 days or less before the start date of the tour, the tour is non – refundable
Food N wine vacations, Inc reserve the right to re-calculate prices due to currency fluctuations. For full terms and conditions refer to Terms and conditions page.
Split - The hotel is located at the heart of the old city, where everything is at your doorstep.
Korcula - The hotel is located on the beach just a few minutes walk to Korcula's the old town.
Dubrovnik - Due to the city restrictions, Your hotel is located outside the city walls.
The hotels are 4 or 5 stars.
Single supplement for accommodations $1100.00
Prices in USD.
Looking for a Private Group Tour?
We can accommodate private groups year round
TRAVEL INSURANCE
We highly suggest purchasing travel insurance to protect your travel investment. Many travel products are non-refundable.
Emergencies happen when you least expect it. Travel protection provides coverage for Trip Cancellation, Trip Interruption, Medical and Dental, Emergency Assistance and Transportation, Baggage, Baggage Delay, Travel Delay and much more. Plus, we offer our exclusive One Call 24-hour Traveler Assistance Service to help you with emergency situations that arise during your trip.
You may also consider 'Cancel for no reason'. It may seem costly, but if you are deeply concerned about things like Hurricanes, strikes, Coronavirus outbreak, terror attack and such, you should look into that.
For pre existing condition, it's important to purchase a policy within 10 days of your deposit.
FLIGHTS
You need to fly to Dubrovnik and return from Split.
if you continue to Plitvice lakes then you need to book your return flight from Zagreb.
We can help you with flight search and recommendations.
PRE AND POST IDEAS
You may consider arriving a day earlier to get over the jetlag and in the event case there is a flight delay.
Post tour - You may want to consider adding the day trip to Plitvice lake. You need to be able to walk for few hours going up or down.
contact us for more ideas and places to visit pre or post the tour to Croatia.
TOUR PACE
Walking pace is like walking around town.
You will be walking in cobblestone streets and some uneven roads.
We try to start the days after 09:00 am – 09:15 am.
The itinerary is balanced between activities, sightseeing and leisure time.
MORE INFO
What should I wear?
Stay casual and comfortable. Mornings and evening are chilly but during the day it's warm. Even in full summer, hot days can quickly turn into cool evenings. Be prepared with a light sweater during the summer months, and something a little heavier in spring and fall.
You won't need to dress up anywhere you go. If you would like to try to blend in with the locals as much as possible, think "smart casual" or "preppy" for men, and "light and stylish" for women. Italians are very fashion conscious, but not formal.
In the summer months, you will most likely want to wear shorts. Make sure they have good pockets. However, always make sure you also have some long pants
Bring flat shoes, as you will be walking in medieval towns with cobblestone streets or farms with unpaved roads.
If you want to dress up for dinner, dress as if you are having dinner with friends.
How many bags can I bring?
We recommend bringing one medium suitcase and another small bag or trolley.
Please check our packing advice.
Packing
We advise you to pack light. We also recommend planning what you need based on each day of your travels.
You will need the extra space for souvenirs. You may not think about it now, but believe us; you'd want to take home that tasty olive oil, a bottle of wine that you can't find at home, local specialties, or ceramics.
On that note, the best advice we can give you is "bubble wrap". Bring bubble wrap with you. It's cheaper and more convenient to bring it from the U.S and you will probably never leave home without it.
We highly recommend you use packing cubes for efficient packing and to keep things organized. You can search for videos on YouTube to learn more about it.
Do I need a passport?
Yes!
Copy of passport
We strongly suggest that you to make a copy of your passport.
Should I bring my cell phone?
It is a good idea to bring a cell phone. See our tips for communications while on a tour down below.
Do I need converters or transformers?
European power outlets run at 220 volts. You must buy a transformer to avoid shorting out and/or causing permanent damage to your devices. You will need it for cell phones, cameras, tablets, and other US-made electronics.
Tip: If your electronics can be powered by either 120 volt or 220-volt outlets (the device will usually have this listed in the technical specifications in a format like 120/240 volts, meaning the device can be powered from any power outlet around the globe), you will only need a plug adapter. Please note that a plug adapter is not a transformer, and using one with a device not capable of handling 240 volts will cause permanent damage and may even render the device unusable.
Money
We find that a debit/credit card of a credit union bank has low rates for an ATM withdrawal or credit card charges. In addition to credit union banks, here is a list of cards that offer a low or no foreign transaction fee: Capital one no fee hassle card, Chase Sapphire preferred, Chase ink business card, United mileage plus, Barclays arrivals world, Amex platinum card, Capital one venture reward, bank Americard travel reward, Marriott, Southwest, Barclaycard arrival plus, United mileage plus, Citi Hilton honors.
It is also important to let the credit card company or your bank know what country you are traveling to and the exact date
Communications
It is recommended to have a cell phone with you, however, if you plan to bring your smart phone, make sure to turn off mobile data right before you board the plane. If the data is not turned off, your mobile provider may charge you hundreds of dollars for using their services outside the U.S. On certain phones, you may be able to disable data roaming (phones that support this feature will most likely have it turned off by default). This will automatically turn off data outside the U.S.
You may want to check with your cell phone provider what data/voice/ text they offer when you travel to Europe. Things are changing for the better. For example, if you have an unlimited plus plan with AT&T you can pay $10 a day and continue using your phone in Europe as if you were at home.
WhatsApp is a free service that lets users message one another seamlessly between mobile and desktop devices.
WhatsApp is known for its enhanced privacy features, like end-to-end encryption, and its free, web-based international calling. Read on to find out how you can leverage the Facebook-owned messaging giant to make free international calls.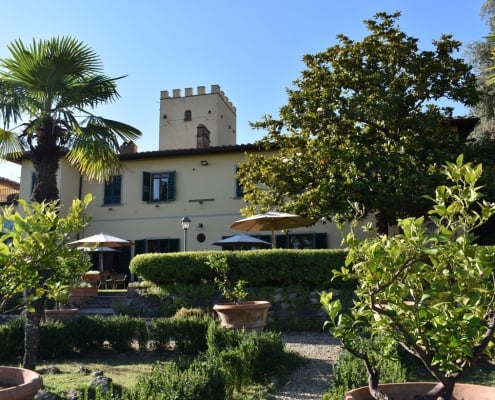 Feel as if you stay in a home of good friends Small Groups Personalized experience Discover the best of Tuscany ...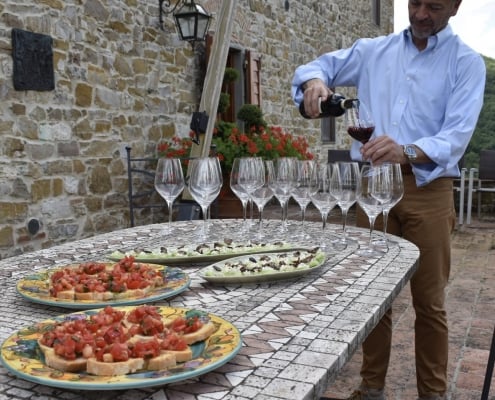 Taste, Explore, Discover The Wines of Tuscany Small Groups, Personalized Experience This Tuscany wine tour in Italy is a dream ...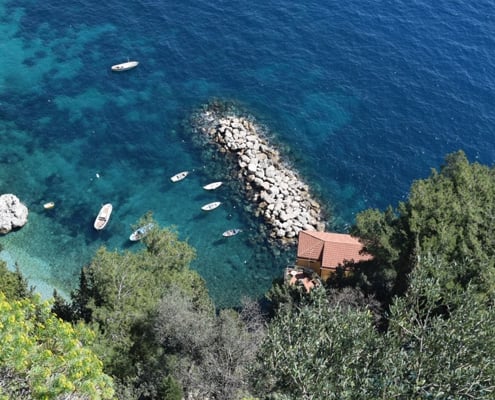 The snow peaks of the Julian alps, the emerald green rivers and the magical lakes will make you feel as you've stepped right into a fairytale.
AFFILIATIONS