2 minute read
Like a brilliant watercolor painting the rocky and mountainous Amalfi Coast spills forth from unexpected heights onto the shores of the Mediterranean. This famed coastline, stretching from the gulf of Naples to the gulf of Salerno, is a popular destination for tourists from all over the world, who arrive to bask in the breathtaking beauty of Italy's prized jewel.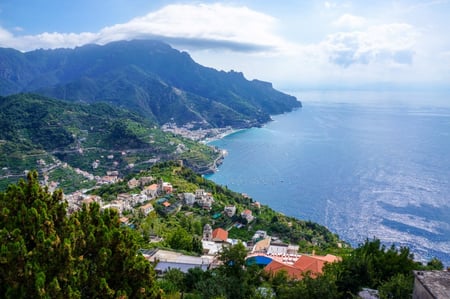 The Isle of Capri, just off the craggy peninsula of the Bay of Naples, is glamorous and enticing. The beach town of Positano, precariously perched high above the sea, offers breathtaking views and historic insights into the Campania region. Many more towns and villages make up this travelers bucket-list on Amalfi Coast tours.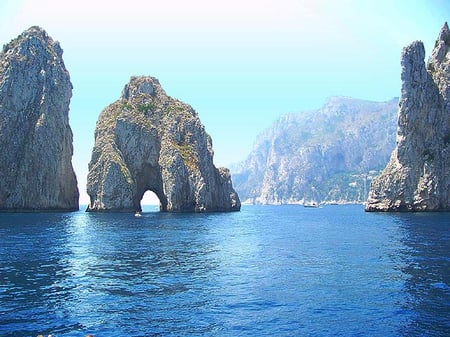 Sorrento faces the Bay of Naples on the Sorrentine Peninsula. Above the Mediterranean and below rugged peaks, Sorrento is dotted with lemon groves and olive trees, prevalent in Amalfi Coast, Italy. A historic 14th century church, Chiesa di San Francesco and an unspoiled old quarter along with the enchanting cafe lined town square offer visitors a full day indeed.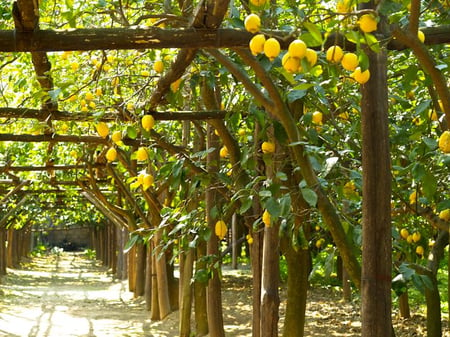 Take in the view and it's easy to see how Positano became a favorite resort destination among the glitterati. Visitors flock throughout the year to enjoy this quaint village, built into the face of a hill. Delightful cafes make for a welcome rest stop, as you visit the shops along the steep and narrow streets of town.
Refined and Romantic Ravello, in Amalfi, Italy, is not-to-be missed on Amalfi coast tours. Known for its peaceful and lovely gardens, lush with tropical, native plants and flowers, Ravello is a popular honeymoon destination. Ravello, like the rest of the towns on your southern Italy tour, has its own unique view of the panoramic shores of Amalfi,in Campania Italy.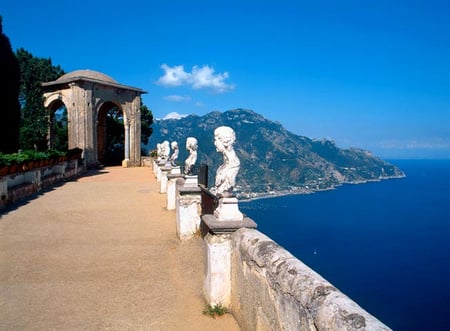 Between the 9th and 11th centuries, Amalfi was the center of the region's maritime enterprise. Medieval shipyards still exist in Amalfi, Italy today. The magnificent Amalfi Cathedral, more than 1200 years old, still stands in dedication to St. Andrew, the Apostle. Spend time at one of the many cafes, and enjoy a refreshing limoncello liqueur. Limoncello is a regional favorite and the locals will tell you that's what sunshine tastes like.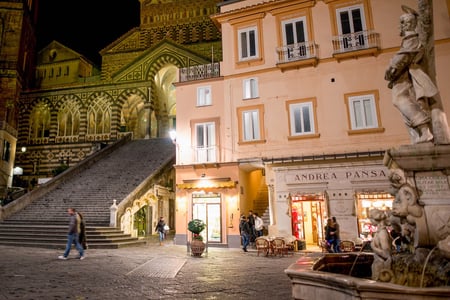 The Isle of Capri is a locavore's dream. Capri is heavily influenced, in culture and cuisine, by Greece, Rome, France, and Spain. Meals are built around the abundant seafood available year round, as well as farm-to-table fruits and vegetables. Olive oil, another local commodity, completes the traditional gastronomy of the Isle of Capri.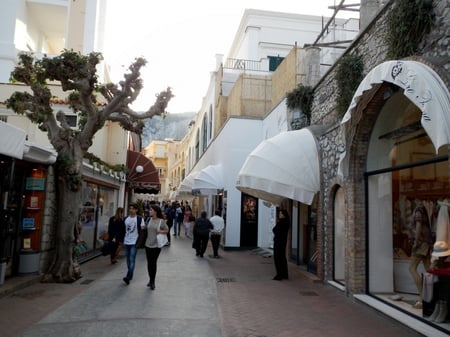 Amalfi Coast tours would not be complete without a stop in the famous southern Italian city of Naples. The hustle and bustle of a big city hasn't escaped southern Italy's home of the best pizza. Centuries old architecture and art, as well as opera houses and theatre, make Naples the world's best place to grab a slice-of pizza and life!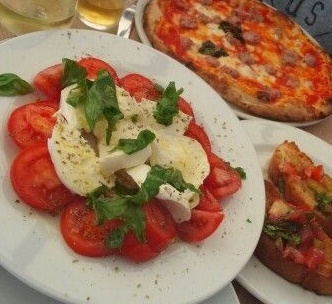 Here is a sample Itinerary for a guided Amalfi Coast experience.