2 minute read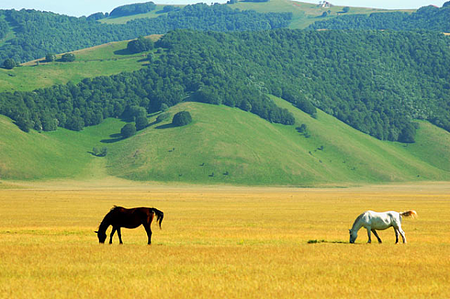 Umbria enjoys an abundance of produce like grains, vegetables and fruit thanks to its green and natural environment. In addition, there is also the abundance of forest animals, providing hearty elements to many Umbrian dishes. The Umbrian cuisine is based on seasonal ingredients and uses traditional methods that date back to its origins in Etruscan times. It's all about freshness, simplicity and good flavor.
Umbria is mostly famous for its art of butchery, top quality extra virgin olive oil and the prestige Truffle.
Here are some typical specialties of food and wine in Umbria: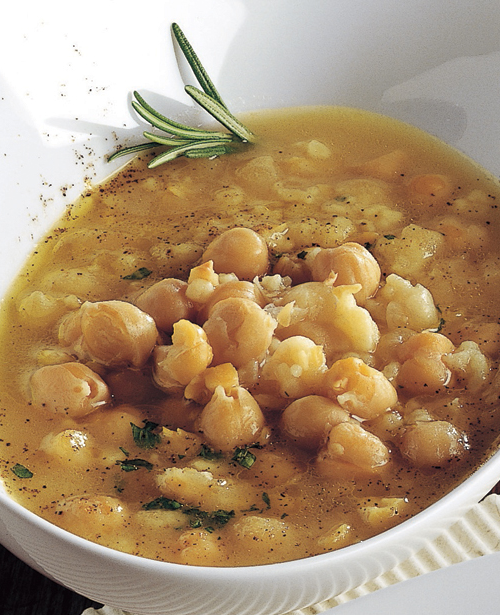 Hearty soups
Umbrian soups tend to be rustic, and include seasonal vegetables, dried beans such as fava, lentils and chickpeas, faro or spelt, and chestnuts. These hearty soups are served simply with a drizzle of good Umbrian olive oil.
Pasta
Probably the most typical Umbrian pasta dish is strangozzi, often served with black truffles, or a spicy tomato sauce from Spoleto.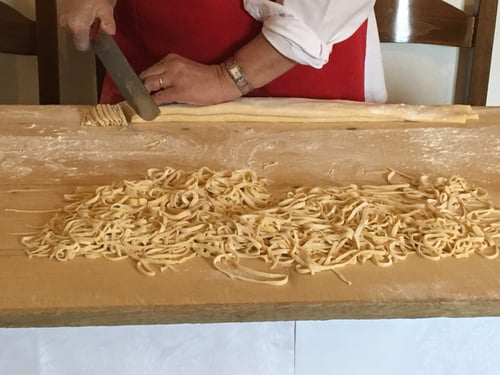 Roast Suckling pig
Umbria is famous for its roast Suckling pig, an Umbrian delicacy. It's pork carved right off a stuffed and herbed young pig. You'll see this around lunchtime, served on thick rolls as a sandwich, or at dinner, as an option for a starter...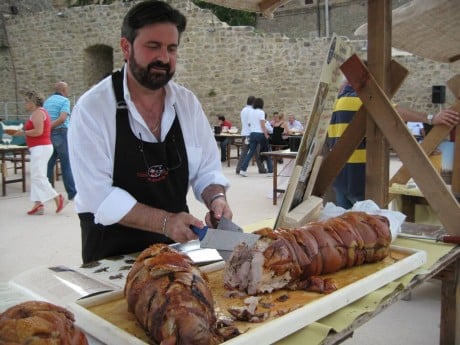 Olive Oil
The umbrian hills are perfect for the cultivation of olive oil, which help produce a high-end extra virgin oilve oil. Often this olive oil is used as the only condiment for many Umbrian dishes.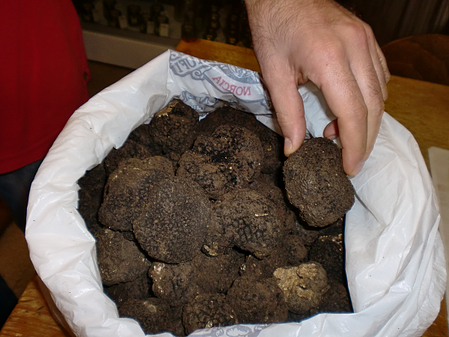 Truffles
What is considered the black gold of gastronomy has one of the regions with the best production. The wealth and the variety of woods and lands in the region makes it possible.
Norcia provides most of Italy's black truffles. Umbrian recipes use truffles to elevate the plainest egg, pasta or meat dishes to a gourmet meal. They are also made into a paste with garlic and anchovies. Black truffles are used in many ways, including to flavor local Pecorino cheese.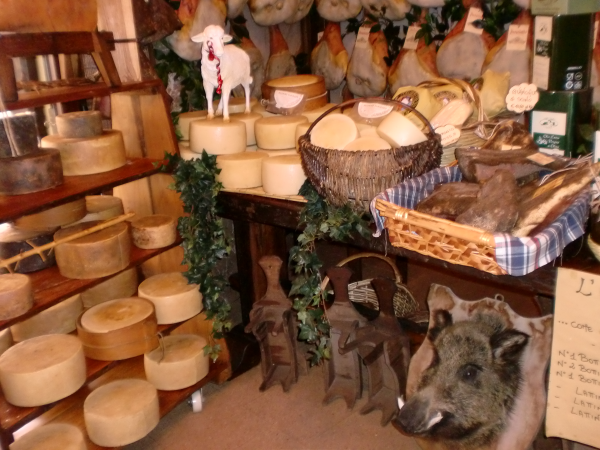 Cheeses
Shepherding is important to the local economy, so sheep's milk cheese is an important staple food. Unlike most of Italy where Pecorino cheese is aged in salt, Umbrian cheeses may be rubbed with tomato paste or buried in ashes in terracotta urns to age. Some cheeses are aged in cool natural caves. Each of these aging methods gives unique texture and flavor to the final results. Generally this cheese is eaten plain or with preserved vegetables or meats, fresh fruits or simply out of hand with a glass of wine.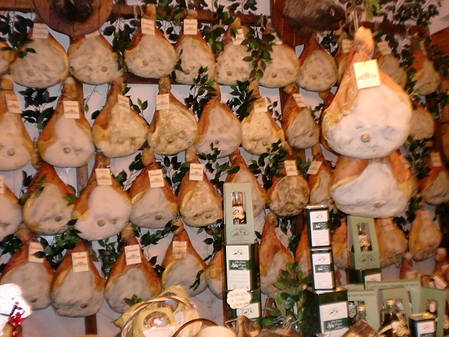 Norcia
Norcia has become so famous for its art of pork butchery and preparation of cured meats, that butchers across Italy now use the term norcino to indicate all kinds of meats preserved in this manner.
Wine: Sagrantino di Montefalco
The cultivation of vineyards along Montefalco dates back to pre-Roman times. Sagrantino di Montefalco, Umbria's flagship wine, is highly alcoholic and can age for decades.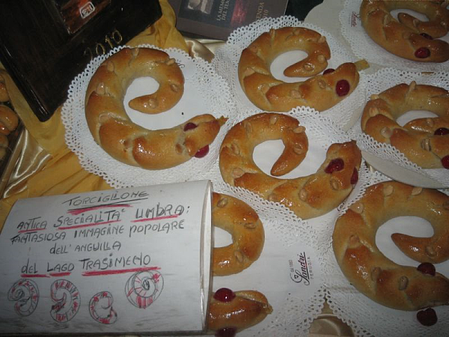 Dessert
Umbrian desserts traditionally include ingredients like nuts, honey, spices, or candied fruit. Many traditional sweets are associated with specific religious holidays or celebrations, and often their name reflects that.
Perugina Baci Chocolate
Inspired by pure passion, Perugina co-founder Luisa Spagnoli created a confection for a special someone. It was called Baci, the Italian word for kisses, and around each she would wrap a love note. She realized the confection was too good to keep secret, and soon Baci became a favorite among the young lovers browsing the Perugina sweet shop.Nearly 100 years later, Baci are still exclusively produced in Perugia, Italy. The recipe is unchanged: silky dark chocolate filled with a blend of chocolate and hazelnut cream, dotted with more chopped hazelnuts and gloriously crowned with a whole hazelnut. Each Baci remains hugged by a note that reflects sentiments of love, affection and friendship. It's no wonder to give a Baci is to say "I love you" the Italian way.
Want to see a sample of food and wine Itinerary to Umbria: Check out Culinary Paradise