2 minute read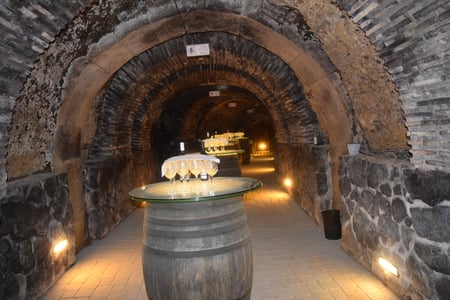 Finding unique guided tours in Spain, vacations which combine a sweet nostalgia with new experiences, can be challenging. Being able to immerse yourself in the culture of a region through foods, local wines, the day to day life of it's people, can only happen with the most customized tours in Spain. Far beyond your visit, you'll want to pause, perhaps over a glass of a celebrated Rioja wine, and smile as you recall a cherished memory, vowing to someday return to the friends you made on your first of many tours in Spain.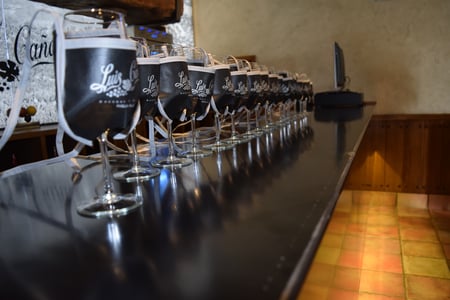 Of all the tours in Spain, a trip to Rioja is sure to be among the most memorable. The wine region of Rioja is tucked in the foothills and valleys of the Iberian mountain range. Rioja is bordered by Basque country, it's lush groves of grapes, and olives, nurtured and fed by two rivers, the Ebro and Oja, creating a lovely setting for your guided tours in Spain.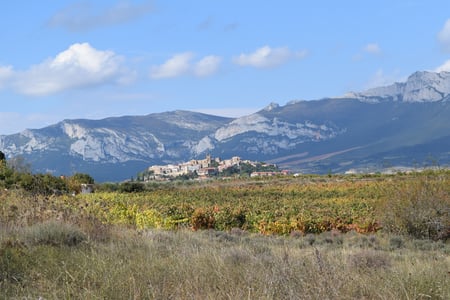 The private, family owned hotel, which serves as your accommodations for the duration of your visit, engulfs you in a warm welcome, while the staff offers a glass of sparkling wine, a smile and an invitation to linger.. Enjoy all the modern amenities of a larger hotel-lovely décor, upscale private bathrooms, television and internet access- while experiencing the personal service of a boutique hotel.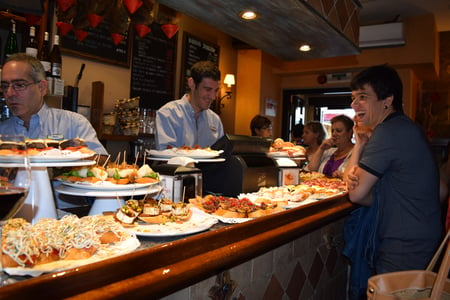 All our guided tours in Spain highlight local sites. Your tour takes you to the heart of the region of Rioja and it's people. Visit local wineries, and engage in demonstrations by some of the most celebrated winemakers of Spain. Sample wines, tour estates, and steep yourself in the artisanal wine culture of this remarkable region.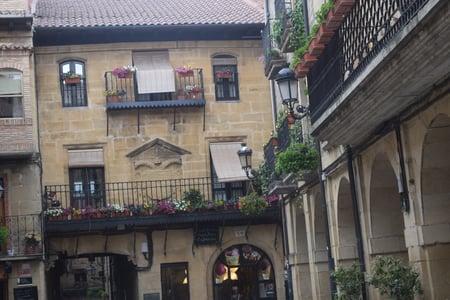 While the sun is shining, stroll the cobbled streets of Laguardia. Here, you'll marvel at medieval architecture and enjoy traditional foods and meals from heirloom family recipes. Take in an evening cooking class where you'll be introduced to the true Riojan Tapas, or pintxo. Learn to make these shared appetizers in true Riojan style and compare what you've learned when you tour Haro and the door-to-door tapas bar, a popular destination for foodies.
Nosh on a prepared picnic of regional foods and wine along the beautiful pressed lakes of the area. Later, visit a bodega which specializes in the modern method of crafting the newer regional wines.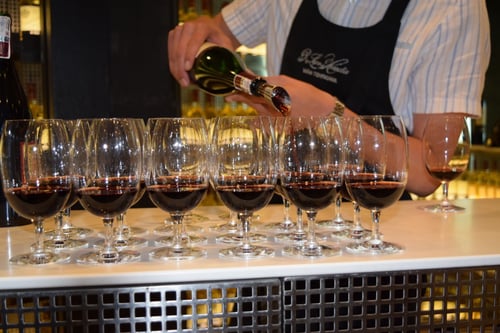 Your visit to this remarkably simple, yet rich, region of Spain is made even more wonderful by a visit to the Dinastia Vivanco. The Dinastia Vivanco is widely recognized as the most ambitious, and all-encompassing, European wine project in the world. Here, you'll have the opportunity to compare and learn about virtually all the known wine cultures of Europe. For wine aficionados, a visit to the Dinastia Vivanco is heaven.

No tours in Spain to the region of Rioja can be complete without time spent immersing yourself in the Basque culture. The simple foods, influenced by the proximity to the sea and incorporating a manner both French and Spanish, are sumptuous. Artisan cheeses, cured meats, and fresh local fare are part of the Basque palate. Basque wines are equally as individual, neither French, nor Spanish, yet highly desirable.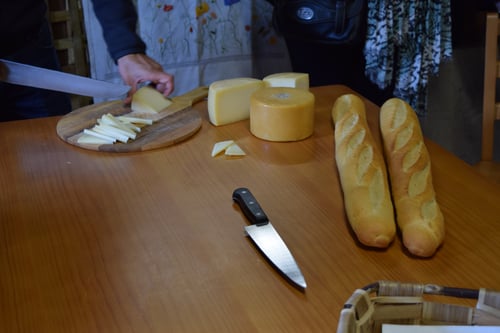 Even as you bid adios to this culturally diverse and impressive region, you'll vow to return very soon. The lifestyle is rich in it's simplicity and enchanting in ways you never knew, yet, somehow, recognized. Tours in Spain are expected to educate and introduce you to new experiences, however, the very best tours in Spain beguile and captivate you, even when you're back home.
Want to see a sample itinerary for a wine tour in spain: Check out
Spanish wine roads adventure